Nuvet supplements through Nuvet Lab deliver's amazing results through Vitamin and Joint Supplements. They are the number #1 best vitamin supplement in today's market. We have tried them and know first hand the wonderful benefits and health impact provided by using these supplements for our dogs!
NuVet carries the ultimate nutritional vitamin and health supplement with a unique formula that that consists of the precise balance of vitamins, minerals, and high-potency antioxidants that when combined, create a synergistic and powerful boost to your dog's immune system.
The vitamin supplements are a daily dog vitamin supplement that offers the right amount of vitamins, minerals, amino acids and works to supplement your dog's daily diet for great health by providing the vitamins needed for healthy growth and daily healthy nutrition.

# 1 Supplement on the market today! Backed by NuVet's 60 Day Money Back Guarantee!
Improves Your Dog's Overall Health Naturally!

By Phone 1-800-474-7044
Code#58674
Generally a healthy breed, Pomeranian's do have their share of health problems. Most illnesses and ailments are easily preventable through a good diet, proper exercise, and ensuring proper nutrition through supplementation, all necessary steps for Pomeranian health.

Common Pomeranian Ailments
Luxuriating Patellas (Slipping Kneecaps)
Hypothyroidism Symptoms can include skin and coat problems, sudden onset of aggressive behavior, itching, lethargy, musky odor and other symptoms.
Dry Eye (Keratoconjunctivitis sicca)

This condition is caused by the lack of tear production.
Hypoglycemia is commonly referred to as low blood-sugar.
Open Fontanel It is the "soft spot" at the top-center of a baby's head.

Guaranteed
NuVet Labs has been making the finest nutritional dog supplements for over 13 years. They're mission, to provide your pet with products that are completely safe, nutrient rich and formulated to combat disease at their source while strengthening the immune system and giving your pet many healthy years of life.
NuVet is proud to stand behind their products with a 60 day, 100% satisfaction guarantee.
(90 servings) - $55.50.
Auto Ship Discount (90 servings) available
This product is not available in stores.

Auto Ship program through NuVet Labs
Save an additional 15% off the "wholesale" price and your orders will automatically ship predetermined by Nuvet. It's easy and saves you money. NuVet plus can only be purchased directly from the manufacturer, NuVet Labs.
1-800-474-7044. Satisfaction Guaranteed, Same Day Shipping.
Use code 58674.
NuVet Joint Plus
NuVet Joint is a premium anti-inflammatory hip and joint therapy.
Young and senior pets can suffer from Arthritis, Osteoporosis, joint inflammation and aching bones. Pets and working dogs of all ages can become afflicted with joint problems due to contaminated food, household, environmental toxins, injury, and genetics.
We believe in Nuvet products so much that we highly recommend the use of Joint Plus. Our dogs have greatly benefited from daily supplementation of this wonderful joint therapy... used as recommended by NuVet Labs.
"Your Pet's Best Friend" Get your pet healthy – Keep your pet healthy!




Not Available in Stores
CALL NOW TO ORDER
800-474-7044
Order Code: 58674
Save up to 15% on Auto-ship when you order here.
About NuVet
NuVet's goal is to bring you the best all natural vitamin supplement available on the market today!
NuVet support your dogs overall health naturally.
Protects from everyday infections and diseases.
It is 100% natural.
Boosts the immune system.
Transform & Protect your Dogs health.


NuVets Commitment
All ingredients are tested meeting all GMP's and NuVet only uses the highest quality ingredients possible.
8 years of research and development
Good Manufacturing Practices
Maximize Absorption Of Nutrients
100% Natural 0% Fillers
Manufactured FDA Pharmaceutical Lab

Super Foods In NuVet
Listed Below you will find just a few of
the super foods found in NuVetPlus.
Alfalfa is an excellent source of vitamins D, E and K, beta-carotene, minerals, fiber, chlorophyll, calcium, proteins and fats. It is especially rich in the amino acid trypophane.
Cats Claw It cleanses the intestinal track, enhances the action of white blood cells, and acts as an anti-inflammatory and antioxidant.
Shark Cartilage Contains collagen and glycosaminoglycan. This combination makes shark cartilage a powerful anti-inflammatory wound-healing agent that is non-toxic and has no known side-effects.
Pine Bark has been shown in clinical studies to be 20 times more effective than Vitamin C and 50 times more effective than Vitamin E as an antioxidant. Pine Bark helps relieve pain and symptoms of osteoarthritis, arthritis, rheumatism, and rheumatic fever.
Blue Green Algae The trace minerals found in blue green algae are Boron, Calcium, Chlorine, Chromium, Cobalt, Copper, Fluorine, Geranium, Iodine, Iron, Magnesium, Maganese, Molybdenum, Nickel, Phosphorus, Potassium, Silicon, Sodium, Tin, Titanium, Vanadium, and Zinc.
Oyster Shell , rich in calcium, the major constituent in the structural framework of bones. Practically every cell in the body, notably those in the heart, nerves, and muscles rely on calcium to function properly. Some experts recommend higher levels of calcium in order to prevent bone loss.
​
Works fast
All natural
Patent processed
Flushes toxins
Guaranteed 100% safe
Immune system builder
Anti inflammatory properties
Used by thousands of dogs
Allergies
* Skin and Coat Problems
* Scratching, Itching, Biting
* Hot Spots
* Arthritis and Joint Problems
* Premature Aging
* Low Energy Levels
* Diabetes and Liver Problems
* Cataracts and Tumors
* Digestive Problems
* Tearing
* Heart Disease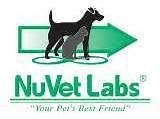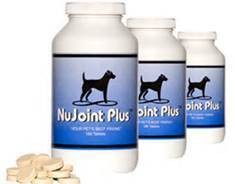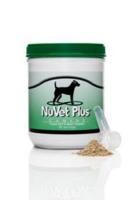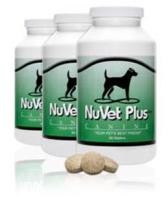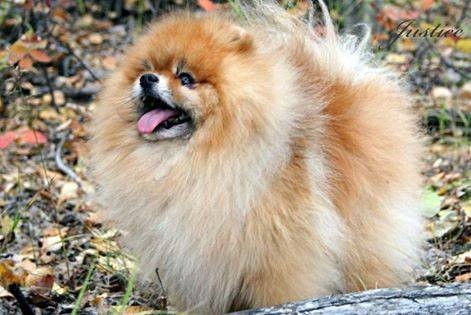 Ordered and shipped directly from the Nu Vet Labs
This product is not available in stores.
We are a Nu Vet Distributor. To order this product use our order code when ordering. # 58674
For your Pomeranian - All balanced Vitamin Supplement.
​ An excellent product for all dogs!

Link Disclaimer: Darynn Pomeranians website may provide links or other access to other sites that allow you to access material provided by third parties. By using this access, you will be entering or linking to a third party's site that may offer privacy and security practices different from Darlynn Pomeranians. Darlynnn Pomeranians does not offer, endorse or guarantee, and assumes no liability for the accuracy, appropriateness or usefulness of, any products or services of any such third party. The third party is responsible for its site contents, privacy and security practices, and system availability. The material presented here is for your information only. It is not intended to constitute professional advice and should not be relied upon as such. You should consult your professional advisers before making decisions or taking actions on matters of significance to you and your family.e.